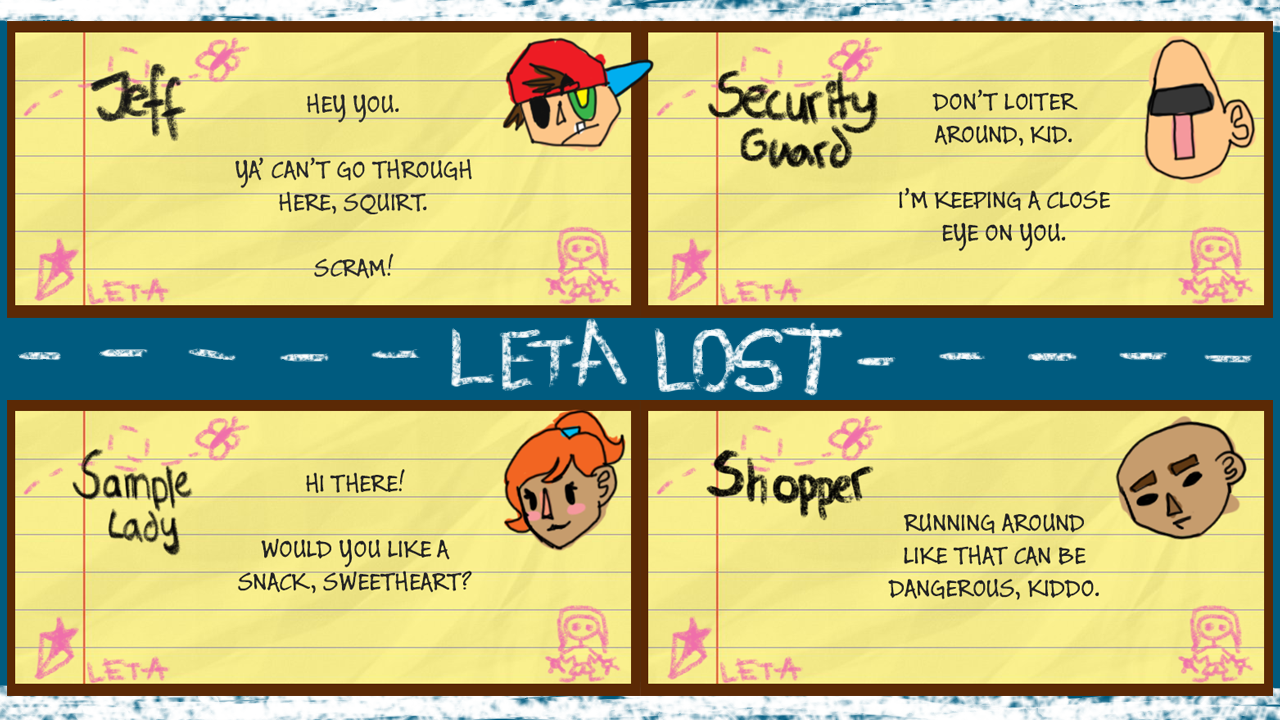 Leta Lost
A downloadable game for Windows
Leta Lost, A third person adventure game which finds "Leta" the protagonist becoming lost and separated from her mother inside a huge furniture store. You (Leta) must manoeuvre through a maze of furniture, gather candy to bribe other children and avoid guards in order to progress through the levels.
If you'd like to fill out a simple survey based on what you've played to provide us with some much needed constructive both negative and positive feedback would be greatly appreciated. (Link Below)
https://goo.gl/forms/TRMWlllv3gGvkUhD3

Team:
Lukas Haak - Game Design
David Nikolovski - Game Design
Dominique Eichenberger - Animation
Mat Godfrey - Animation
Benny Xu - Animation
Kage Lotulelei (Semisi) - Animation
Former Members:
Sandra - Animation
Sophie - Animation
Controls:
Playing with a controller is highly recommended
Left Joystick = Move
Right Joystick = Camera Movement
A = Jump
X = Interact (IE the prompts)
Right Bumper = Run
(Press Enter Key to progress through dialogue)
Warning: Game still needs a lot of work (WIP)
LETAdventure begin.